"The Key to great design is capturing the spirit of the client and the essence of the space"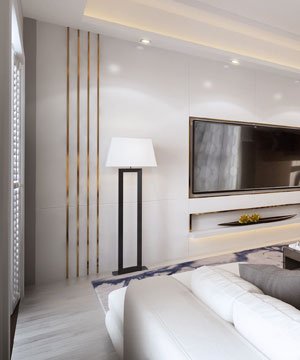 We are a functional & creative workplace specialized in Commercial interior design. Our designers who are dedicated towards all commercial, official and multinational companies' coordinators provide you the simplest advice and free consultancy services. We bring new inspirations permanently opportunities to feature value to office interior services. We serve you better as per the features and integrated color and style concepts by our expert designers. We will show the design concept & start the work. Good space planning with interior is the process of organizing and office functions to figure effectively together. We do Commercial interiors designs like office interior, Boutique, restaurant, small cafe shop, supermarket, etc. Our Company goal is to achieve a high level of customer satisfaction and value for money. Our design team works into consideration all necessary measures that enhance the activities of the client office.
OUR MISSION 360 DEGREE INTERIOR
Our mission is to deliver a well-balanced space, through creative & innovative Design solutions. Our team brings the space planning, turnkey solution & design services to you to enhance the value of your property.
Clients Decision Making Becomes Easy
Basic render of your required space will be shown, so client will view their dream home in 3D View.This kind of viewing will be easy for client decision making.
Kaviya Pandiya
2022-03-12
Good design & budget friendly . Materials good.
malathy selvaraj
2020-08-01
They are very professional, kind people. They explained detailed, they gave good solutions for our home interior.False ceiling also they done how we asked.
ROSHI'S ARTITOTS
2020-07-25
Very professional amazing team work well done 360 degree interior team
While going through many interior company I came through this, which has so many good review. Approached them . Very good customer care, patiently answered all the questions. Gave good rendering of our dream house as it is, so I got an idea how my house will be. Their work was so professional, creative work and rapid delivery. They used quality materials. Also here am uploading their work with materials which has good quality.