Insightful brand storytelling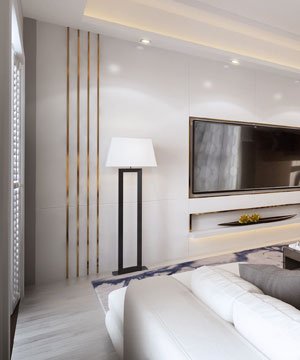 ABOUT 360 DEGREE INTERIOR
One Stop Solution For All Your Home Interiors.
Our young team of professionals will give you a complete Interior solution based on your space. We do customized interiors space & we transform your home into a beautiful place.
At 360-degree interior, have a young professional comprising Architects, Interior Designers & civil engineers who have hands on experience in fields of Interior Designing, space planning, colour psychology, lighting, etc.
We are specialized in Residential Interior, Commercial Interior, Renovation, Cafe interior, Home makeover, etc. We are here to help you to style and organize your home whether you are setting up a bedroom or a kitchen we can help you to achieve the best style for your home.
All our products come with 7 years warranty along with unwavering years of workability with maintenance. We guarantee to hand over the entire Interior work to be Finished within 30 to 45 days of time period.
OUR MISSION 360 DEGREE INTERIOR
Our mission is to deliver a well-balanced space, through creative & innovative Design solutions. Our team brings the space planning, turnkey solution & design services to you to enhance the value of your property.
Clients Decision Making Becomes Easy
Basic render of your required space will be shown, so client will view their dream home in 3D View.This kind of viewing will be easy for client decision making.
Kaviya Pandiya
2022-03-12
Good design & budget friendly . Materials good.
malathy selvaraj
2020-08-01
They are very professional, kind people. They explained detailed, they gave good solutions for our home interior.False ceiling also they done how we asked.
ROSHI'S ARTITOTS
2020-07-25
Very professional amazing team work well done 360 degree interior team
While going through many interior company I came through this, which has so many good review. Approached them . Very good customer care, patiently answered all the questions. Gave good rendering of our dream house as it is, so I got an idea how my house will be. Their work was so professional, creative work and rapid delivery. They used quality materials. Also here am uploading their work with materials which has good quality.